Located in the heart of the Bay Area is the cradle of tech giants and start-ups, a city that has become synonymous with "innovation," a city known as the birthplace of Silicon Valley—Palo Alto. 
Home to more than 66,000 residents, Palo Alto boasts a wealthy populace, people who aren't afraid to show it all off a bit. From magnificent modern mansions to traditional craftsman homes, the houses in the city of Palo Alto are on a whole different level. Behind these marvels of architecture can only be the best custom home builders in the Bay Area, and beyond.
The top builders on this list have been ranked according to the company profile, experience, services offered, customer satisfaction, awards received, and media features and coverage. With these firms' unique designs and services—and their high levels of quality—clients are sure that their discerning tastes and preferences will be satisfied, whichever firm on the list they choose to work with.
If you are thinking about building a custom home, we recommend checking each builder's license with the local licensing board, speaking to past clients, and using our bidding system to get competitive quotes from at least 3 contractors. Getting multiple bids is the best way to ensure you get a fair price and that bids include the complete scope of work.
---
Ammirato Construction
1330 White Oaks Rd, Campbell, CA 95008
Ammirato Construction has been remodeling and building custom homes in the Bay Area since 2000. Quality is a priority and that starts with the team employed in Ammirato Construction's projects. The Ammirato team is carefully-constructed, with the firm's president—John Ammirato—hand-selecting professionals who match the rigorous standard John sets. All this comes in service of Ammirato Construction's mission to provide each homeowner with an exceptional home building experience based on extraordinary design, quality construction, and unmatched customer service.
Every Ammirato home is a product of unrelenting attention to detail and an extensive customized service for each client's particular needs and preferences. Because such practices are hallmarks of the Ammirato experience, the firm has earned praise from satisfied clients, architects, and fellow colleagues. That praise has built the firm's reputation as the premier remodeler and builder in the Bay Area, and its top-notch practices have resulted in the receipt of many awards, including the 2020 Guildmaster Award from GuildQuality.
---
Clarum Homes
412 Olive Avenue, PO Box 60970, Palo Alto, CA 94306
Clarum Homes is a frontrunner in energy-efficient and sustainable building. Following its mission of working to transform the way people live, Clarum Homes exercises a relentless commitment to blend energy-efficient technology and sustainable building materials with homes that are gorgeously designed, healthy for occupants, and amazingly comfortable.
Under the leadership of John Suppes, Clarum Homes has built over a thousand beautiful, high-performance homes in Palo Alto, Menlo Park, Stanford, and other locations in Northern California. In 2002, the firm even introduced its own Passive Home prototype—the Enviro-Home.™ In addition to having numerous attestations to Clarum Homes' expertise in energy efficiency—EnergyStar and Passive House Alliance certifications and memberships—Clarum Homes was also the recipient of the 2012 Outstanding Production Builder Award from the US Green Building Council (USGBC) Leadership in Energy and Environmental Design (LEED) for Homes Awards. 
---
De Mattei Construction
1794 The Alameda, San Jose, CA 95126
In over 30 years in business, De Mattei Construction has achieved the amazing feat of having built approximately 2,000 homes, earning the firm the distinction of being the Bay Area's premier custom home building and remodeling firm. Headed by principal Mark De Mattei and his 75-strong team of professionals, De Mattei Construction continues to honor its history and dedication to uncompromising quality through every home it builds. 
Founded on the principle that building relationships is just as rewarding as building exquisite homes, the firm maintains good relations with its past clients and their neighborhoods. And as most of De Mattei Construction's business comes from referrals, Mark firmly believes that "If you do a good job, more projects will come." This motto drives the firm's business forward and continues to build its impressive reputation for quality residential and commercial construction.
---
Greenberg Construction 
904 Industrial Ave, Palo Alto, CA 94303
Greenberg Construction is a full-service design and build general construction company based in Palo Alto.  An extension of the Greenberg Group, the firm is an innovative leader with over 25 years of specialized experience in construction and operates within the Bay Area. With memberships in different building organizations, from the National Association of the Remodeling Industry (NARI) to the National Association of Home Builders (NAHB), Greenberg Construction is able to uphold a high degree of quality and standards in its construction projects in accordance with the standards of the professional organizations the firm is a member of. 
Greenberg Construction achieves all of this under the leadership of its principal, Maor Greenberg. Prior to starting the Greenberg Group company in California, Maor managed development and construction companies in Tel Aviv. He earned a Bachelor of Science degree in Structural Engineering from the College of Management in Israel. With these strong credentials behind its principal, Greenberg Construction builds stunning homes across the Bay Area. Pictured above is the firm's work on an Amaranta Ave, Palo Alto Home. The pristine 2,089 sq. ft. two-story home was completed in 2019, complete with four bedrooms, three bathrooms, and two powder rooms. 
---
Harwood Construction
2905 Carolina Avenue, Redwood City, CA 94061
Harwood Construction has been creating one-of-a-kind living spaces for families in Palo Alto, Menlo Park, Atherton, Los Altos, Portola Valley, and Woodside since 1997. Everything the firm builds is custom designed to the tastes of the customer, whether the project is a new home, a remodel, or an addition.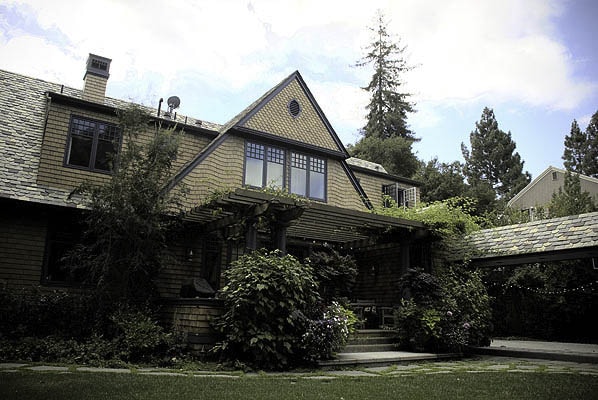 Harwood Construction's owners, Smitty and Tambi Harwood operate the firm with the goals of creating beautiful homes for clients and being of service to homeowners and architects alike. In particular, Smitty specializes in meeting challenges head-on and seeking to surpass client expectations. Tambi, meanwhile, is a strong believer in the kind of project management, planning, and communications that keep processes running smoothly. With these practices behind them, the powerhouse duo is able to propel the firm's business and reputation forward, building with a style versatility that is sure to satisfy any discerning client's tastes and preferences.
---
IKB Design & Construction 
346 Main Street, Los Altos, CA 94022
IKB Design & Construction has been delivering beautiful, functional, customer-focused design and construction services to Los Altos and its surrounding areas since 1993. With the diverse and dedicated group of experienced employees that make up the firm, IKB Design & Construction is able to deliver its services on-time, on-budget, and with outstanding quality and craftsmanship.
At the helm of the firm is principal Chris Pandolfo. Chris has quite a bit of experience behind him, having both a Bachelor of Science degree from Stanford, a Master of Science degree from MIT. Chris has also earned an MBA and has previously worked for IBM, Intel, Sling Media, Cisco, and Google. The combination of Chris's business-savvy and building efficiency has resulted in the firm being highly-decorated: he has been recognized twice as the Contractor of the Year by the National Association of the Remodeling Industry (NARI). 
---
Keeth Building Contractors 
745 Distel Drive, Suite 16, Los Altos, CA 94022
For Keeth Building Contractors,  having a skilled team of professionals is paramount to its practice; a great staff is what enables the firm to deliver quality homes and outstanding client service. At the head of the firm is Gary Keeth, who leads Keeth Building Contractors with his more than 23 years of experience, and his extensive expertise in residential, commercial, and public works construction. 
At Keeth Building Contractors, Gary runs a tight ship, employing subcontractors who are experts in their field. The subcontractors' have worked together on a number of projects; they have melded into a finely tuned team to complete any project expediently and with the highest standards of quality. These, coupled with Gary's attention to detail and his commitment to client satisfaction, are what sets the standard by which all client projects are measured. Because of the cohesion between Gary and his team, the results are these stunning homes built across the Bay area.
---
NorthWall Builders
664 Gilman Street, Palo Alto, CA 94301
NorthWall Builders, Inc. (NWB) was founded in Palo Alto in 1996 by Mark Moragne and Stephen Reller. In 2005 Brad Bennigson and Wakey Mist joined the team and today they serve as the senior partners of the firm. NWB specializes in new homes and major remodels in and around the mid-Peninsula including Atherton, Menlo Park, and Palo Alto.
Since its founding, the firm has built a reputation for excellence resulting from its completion of a wide range of custom home construction projects in Palo Alto and the surrounding area. NWB is dedicated to continuing the provision of outstanding construction services for individuals and families who want to construct a new custom home or remodel an existing one. NWB believes that with top-level teamwork, it will able to build excellent custom homes that meet all expectations within the construction budget and schedule. Today, NWB continues to operate with a commitment to the highest quality work, cost control, efficiency, creativity, and excellent communication all throughout the build. 
---
Perezidential Homes
10091 Byrne Ave, Cupertino, CA 95014
When Rich Perez started Perezidential Homes in 1991 he understood at the outset that the way to grow his custom residential building business was to cultivate good relationships with customers and clients. With that principle driving the firm's operations forward, Perezidential Homes was able to succeed at gaining clients who required varied building projects such as new custom homes, additions, and remodels. 
A builder for around 23 years, Rich was able to deliver on these projects, and today he continues to specialize in custom residential building as well as kitchens and bathrooms. Though he started his career by becoming a carpenter's apprentice, Rich has worked and continues to work hard to keep his firm's momentum and its stellar reputation going for the years to come. 
---
Plemons Construction
1125 Guinda Street Palo Alto, CA 94301
Plemons Construction has been building and remodeling custom homes for Peninsula residents since 1961. With Scott Plemons, a second-generation builder, at the helm of the company Plemons Construction is able to continue its tradition of quality construction, caring customer service, fair pricing, and honoring commitments. 
The firm works closely with homeowners and architects to ensure that its construction faithfully reflects and carries out the goals and dreams clients have for their homes. The firm takes it one step further and continues to maintain customers' homes even after they move in. With this level of care as a true hallmark of Plemons Construction's practice, clients can be assured that whatever the size of the project, every job is given the same careful attention to detail—a practice which has earned the firm an A+ rating with the Better Business Bureau (BBB).
---
Sigura Construction 
774 Charcot Ave., San Jose, CA 95131
Sigura Construction, Inc. is a family-owned and operated general contractor in Santa Clara, CA serving Santa Clara County, San Mateo County, and San Francisco with a wide range of residential, commercial, and multi-housing services. With more than 25 years of experience behind it, the firm continues to exercise careful discernment in project selection, only taking on projects when it is 100% certain it can provide its clients with the best service and results possible. The firm stands behind all of its work and guarantees that clients can rely on the firm before, during, and even after the construction project.
Pictured below is the firm's impressive work on a Palo Alto custom home. The 5,200-square-foot house was designed and built to match a New England style home. The house features custom molding and 4-layer crown molding, high ceilings, custom cabinetry, a full outdoor kitchen, lush landscaping, and high-quality workmanship befitting the luxurious Crescent Park neighborhood of Palo Alto.
---
Silicon Valley Builders 
12169 Dawn Lane, Los Altos Hills, CA 94022
Silicon Valley Builders (SVB) may have been founded in 2007, but its roots in design and development are ancient. The firm's principal, Mike Zaidi is a Licensed Mechanical Engineer, and since 1987, he has been designing, developing, project managing, and building commercial and industrial projects. With this extensive experience behind Mike and the firm, it is no wonder that SVB houses are built not just to code but to self-imposed higher standards.
Mike's first company, Pascaltech, was involved in the biotech, biopharmaceutical, and semiconductor industries. Mike has since moved to the building industry and he has brought the same rigorous standards and high-quality practices to the management and operations of Silicon Valley Builders. In line with its goal of innovating the building process, SVB is a member of Build It Green, an organization at the forefront of transforming the way homes are built. 
---
Supple Homes Inc.
2087 Avy Avenue, Menlo Park, CA 94025
Supple Homes Inc. is a family-owned residential construction company focused on providing homeowners located in the mid-peninsula of the Bay Area quality craftsmanship and exceptional customer service. The president of company, Sean Supple, believes that building a home goes beyond its literal construction. Building a home involves quality construction, a process both simple and fun, which has the ability to improve and reshape clients' day-to-day lives. 
At Supple Homes, building clients' dream homes presents the opportunity to embark upon an exciting journey—a collaborative process. The company guides their clients through every step of the process, with the goal of delivering the absolute finest craftsmanship, using the highest quality materials, in order to hand over the keys to a beautiful home that will stand the test of time. Upholding these standards is what has allowed the firm to join the ranks of other companies in the Building Industry Association (BIA) of the Bay Area in the creation of stunning, innovative homes—homes that represent the future of design and construction. 
http://www.supplehomesinc.com/
---
Young & Burton Inc. 
1947 San Ramon Valley Blvd # 200, San Ramon, CA 94583
Founded in 1985, Young & Burton Inc. has been specializing in the construction of unique residences, remodels, and select commercial projects for over 30 years. Located in San Ramon, CA, the firm offers its services across the greater Bay Area: from East Bay to San Francisco and from the Napa Valley to the Monterey Peninsula. 
In 2006, Young & Burton was named the Leading Custom Home Builder of Northern California in The Perfect Home Book Series published by Sandow Media. Since then, the firm has been maintaining its reputation as an industry leader by working closely with clients, architects, engineers, and different government agencies to facilitate the building process in a timely and efficient manner. Having hundreds of completed projects behind it, Young & Burton not only has a long list of satisfied clients to show for it but the expertise necessary to construct architecturally diverse projects and a proven track record for getting the job done.
---
About Our Rankings
This list takes a range of ranking criteria into consideration, including but not limited to: work history, customer satisfaction, awards and recognition, geographic area of work, cost, building permits, and clientele. We spent over 40 hours researching local contractors before calculating the final ranking for this post. If there is additional information about your business that could affect these rankings, please fill out this form and we will take it into consideration.
---
Get Bids For Your Build
If you are thinking about building a custom home, we recommend checking each builder's license with the local licensing board, speaking to past clients, and using our bidding system to get competitive quotes from at least 3 contractors. Getting multiple bids is the best way to ensure you get a fair price and that bids include the complete scope of work.