San Francisco is a global center for business, the arts, and sciences and populated by leading academic institutions as well high-tech, healthcare, and other professional services. It provides  vibrant and entertaining urban life thanks to a wide variety of restaurants, cafes, parks, hiking routes, and breathtaking views. The robust economy and the healthy lifestyle have made the city an international landmark.
San Francisco residents have a wide range of choices when it comes to contracotrs. The top contractors in the city are listed below; they are all professionals with remarkable histories backed by a wealth of expertise. These businesses have repeatedly demonstrated their ability to manage projects of any complexity and deliver them on schedule and under budget. Each of them is a specialist in the industry and they have all won multiple awards for their work.
---
Jeff King & Company
884 Geary Street, San Francisco, CA 94109
Green builder Jeff King & Company is an award-winning construction and remodeling firm serving San Francisco. Some of the most beautiful and eco-friendly homes in the area were built thanks to the team's passion for architecture, craft, and the environment. Each project the firm takes on is treated with unsurpassed craftsmanship and in-depth understanding. The team uses its years of expertise to provide innovative solutions and sustainable building techniques are deployed at every step. The firm's approach has led to numerous distinctions, including being named Builder of the Year by CA Home + Design Magazine and winning the National Award for Best Green Remodel from Chrysalis Awards for Remodeling Excellence.
The team at Jeff King & Company partnered with Feldman Architecture to renovate this gorgeous 117-year-old Edwardian home. Various improvements were made to modernize the property, including raising the ceiling height in the basement, redesigning the back to accommodate indoor-outdoor living, and turning the attic into a home office. The team used sustainable materials and installed multiple eco-friendly features that earned it a Leadership in Energy and Environmental Design (LEED) Platinum certification.
---
HOUSEWORKS
1485 Bayshore Boulevard #157, Suite 220, San Francisco, CA 94124
HOUSEWORKS puts the customer at the center of everything it does, and that means a pleasurable house construction experience. The firm was founded in 2005 as a general construction company focusing on residential remodels, expansions, and restorations. The team is led by the founder and principal of the company, Jeff Kann, who has more than 20 years of experience. Kann and the HOUSEWORKS team have received praise from the National Association of the Remodeling Industry (NARI). The association has given their work multiple accolades, including two first-place Remodel Awards, the Remodel of the Year for Entire House Remodel, and a Residential Design Award.
A multipurpose indoor-outdoor family area, an outdoor sanctuary, and a bigger master bathroom are the three remodeling objectives for the Noe Valley Backyard Sanctuary Addition. The construction of a new stairway from the proposed top deck allowed the HOUSEWORKS team to restructure the multi-tiered backyard and new basement level. The multipurpose room extension under the deck has large windows and doors that open to the lower-level patio and backyard, creating a seamless family living area. The new master bathroom, on the other hand, features a new vanity area, a larger shower space with dual heads, and subway tiles for a timeless, modern design.
---
San Francisco Design Build
171 Lily Street, San Francisco, CA 94102
In 2008, Jonathan Carta, Jessica Azevedo, and Rudy Docanto established San Francisco (SF) Design Build. They have worked in the Bay Area's construction and design industries for more than 71 years combined. Carta, Azevedo, and Docanto have encountered many issues in the industry, including poor communication and excessive design. They established the company to provide a solution to these problems. The goal of SF Design Build is to assist homeowners with planning and carrying out construction projects that are both timely and cost-effective. The team takes the extra step to understand the scope and objectives thoroughly. Doing so allows everyone involved to avoid delays and costly change orders. The firm's method also includes careful coordination to guarantee that the plan is carried out with few to no errors.
This pre-earthquake Victorian property underwent a complete interior and exterior remodel performed by the SF Design Build team. A new open floor plan made the house more practical for a busy family that enjoys entertaining. By repurposing and coordinating its components—including the hardwood flooring, doors, windows, trimmings, and ceiling medallions—the team managed to preserve its Victorian charms. On the main floor, they cleverly constructed a hidden garage door. The interior contains a three-car garage but is blended to look like the original façade.
---
Podesta Design + Build
344 Connecticut Street, San Francisco, CA 94107
Podesta Construction has been in the contracting industry for 44 years. The firm was launched by Jerry Podesta in 1986 to provide residential remodeling services to San Francisco and San Mateo County. The firm uses a comprehensive process that guides clients through every phase of a project. This process seeks to first understand the client's goals, then create a functional design solution, estimate the costs, then obtain permits, and finally perform project management. The careful process has produced countless award-winning homes. Included in its list of accolades are nine NARI awards, including two Regional Contractor of the Year awards, a Merit Award for Residential Bathroom over $60k, and a Judge's Choice Award for Best Overall.
The Podesta team converted the underutilized basement of this 116-year-old home. It now has a 13-foot ceiling and a 600-square-foot floor area with breathtaking views of the Oakland hills. Since it can only be accessed through the backyard, the homeowners initially used the area as a multipurpose storage room or workspace. It was transformed by the team into a light-filled space that now serves as the homeowners' private sanctuary. It can also function as a guest room for visiting relatives and friends. The firm also added a bathroom giving the guests more privacy.
---
Peninsula Custom Homes
1401 Old County Road, San Carlos, CA 94070
Peninsula Custom Homes (PCH)—a San Carlos-based home construction company—focuses on the fulfillment of clients with both its products and services. This simple goal motivates the team, and President Bryan Murphy confirms that it is always upheld. The hard work and dedication of Murphy and the PCH team are evident in their amazing portfolio of custom houses, additions, expansions, and remodeling. The team's efforts have received praise from Luxe Magazine, CA Homes Magazine, and Interior Magazine, which has also showcased some of their work. The Julia Morgan Award for Interior Design and Decoration was also granted to the company in 2018.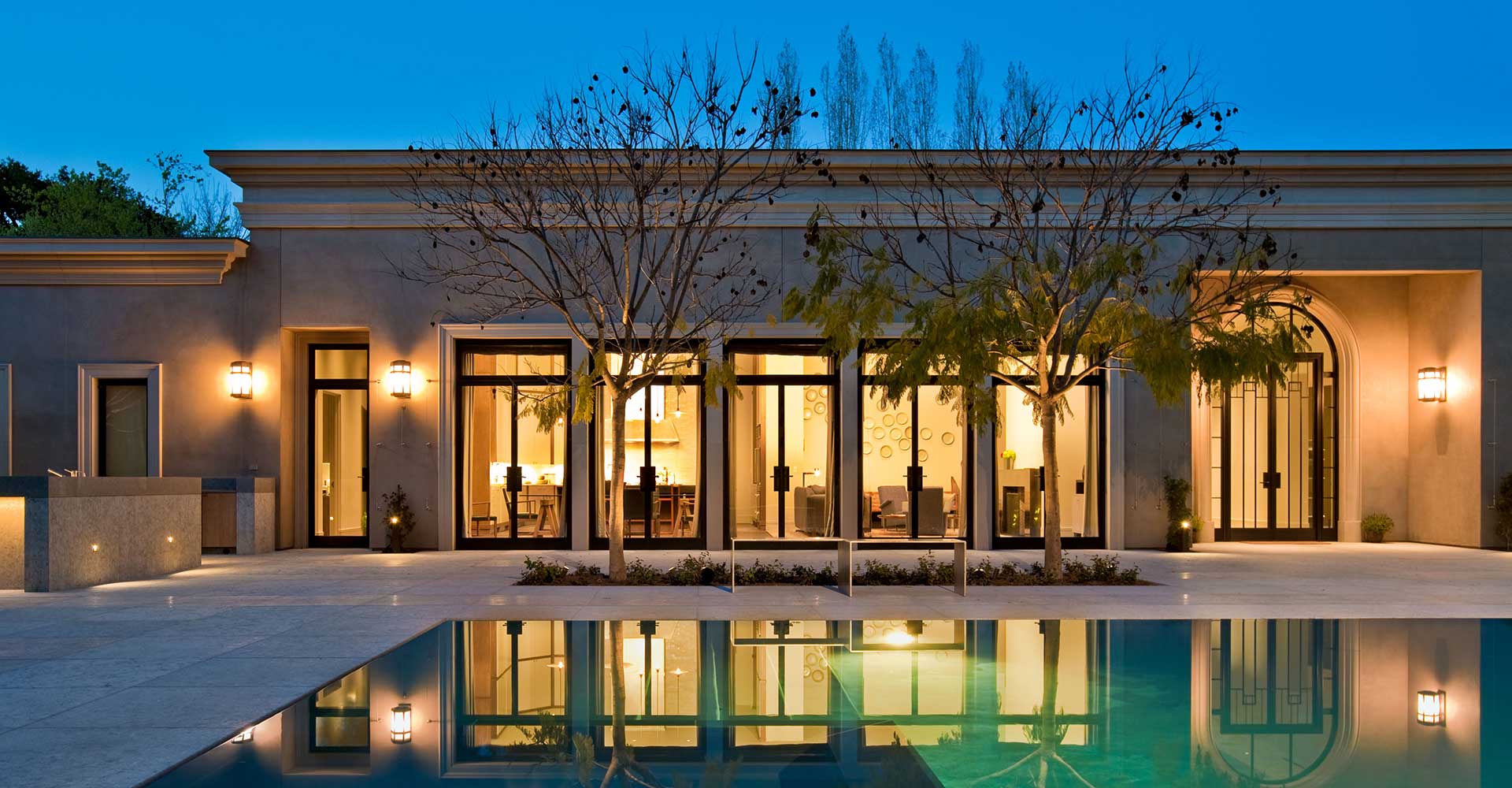 The Avanti project of Peninsula Custom Homes was previously featured in Architectural Digest. The estate needed an upgrade, especially its defining elements: grand interior spaces, high ceilings, and the statuesque Doric columns. The team collaborated with Butler Armsden Architects to improve the house's design, size, and presence. The house was stripped down to its foundation and metal frame, then reconstructed. Wire-brushed European white oak floors, a foyer ornamented with Spanish Cenia Bluestone, a new infinity pool with a private pool house, and a floating step are just a few of the custom-built features. The team created a home that highlights its vintage charm yet remains firmly rooted in the present.
---
FORMA Construction
135 S Park Street, San Francisco, CA 94107
Since 2010, FORMA Construction has offered unmatched craftsmanship to the communities of San Francisco, Sausalito, Tiburon, Belvedere, and Mill Valley. Custom home construction, remodeling, historic preservation, and home additions are just some of its areas of expertise. The company is dedicated to providing clients with a simple strategy, proactive project management, and outstanding construction experience. The FORMA team, led by founder Victor Mezhvinsky, has created many residences that have won awards. The firm won the Luxe RED Regional Award, the Platinum Award for Best in American Living, and the Builder Award for Residential Build.
This Cow Hollow family house underwent a total renovation, which included a complete system and infrastructure overhaul. It now has an open floor layout and a modern architectural design featuring light, muted tones. Dark hardwood floors and several accent pieces made of dark wood provide contrast in the house. A new penthouse addition features a motorized retractable ceiling and opens to a rooftop deck for ultimate indoor outdoor living.
---
Aaron Gordon Construction
2261 Shafter Avenue, San Francisco, CA 94124
Aaron Gordon Construction (AGC) offers premier remodeling services to San Francisco and the neighboring areas. Those services additions, exterior remodeling, whole home renovation, and kitchen and bathroom refurbishments. The firm's process relies heavily on communication. That emphasis on transparency supports the team in providing clients with enhanced services and helps them help their clients develop their vision. The firm works closely with homeowners throughout all phases of construction to ensure that that vision is fully realized. The team respects every assignment and works to reduce construction's negative effects on the environment. The San Francisco Chronicle, California Home Design, and Spaces Magazine have all featured the firm's work.
This wood-shingled property had a complete gut makeover performed by the AGC team. The architectural style was updated, the kitchen and bathrooms were updated, the outside was refaced, the flush base and trim detailing were fitted, a fully integrated audiovisual and lighting system was installed, and motorized shades were added. The firm dug a portion of the garden to make the transition from the lower floor to the outside area seamless. The entire back of the house is now accessible through steel bi-fold doors.
---
AT6 Architecture + Design Build
477 Pacific Avenue, Suite 300, San Francisco, CA 94133
The team at AT6 Architecture + Design Build is made up of architects, builders, and support specialists committed to offering the best custom home, addition, expansion, remodeling, restoration, sustainable design, and design-build services. They concentrate on enhancing the quality of life for those living in the San Francisco Bay Area and giving them access to magnificent, efficient houses. The group uses its coordination abilities to complete a worthwhile project on time and within budget. The company was listed in California Home & Design Magazine's Influential "Ten to Watch" list because of its commitment and its abilities. Additionally, it was one of Remodeling Magazine's Big 50.
This Edwardian-style house in Noe Valley underwent renovations that included adding a touch of modernism. The design team retained the distinguishing features—trim, banister, and high ceiling—of the front room and entry porch while including a few contemporary elements, including clean lines, open layouts, and bright color splashes. The new black cabinets provide plenty of storage while emphasizing the marble and wood wall over the sink. Full-length glass doors give access to the spacious decks on each story. The outdoor living area was increased by adding a new roof deck and garden.
---
Kasten Builders
3419 Regatta Boulevard, Richmond, CA 94804
Kasten Builders has over five decades of experience serving the residents of Marin, Sonoma, San Francisco, and Alameda. It has established itself as one of the top home builders in the area by using smart building methods. These methods guarantee the best quality housing while also having a minimal negative impact on the environment. The firm also specializes in numerous intricate builds, all of which provide results that exceed clients' expectations. The team is directed by President Danny Kasten, who shares his expertise, experience, and enthusiasm. The firm consistently provides superior client service as a result.
The EDDIE house built by the Kasten Builders has been highlighted in The SF Chronicle. It was originally built about a century ago but now has a contemporary design and various sustainability features. The team installed solar panels, created an expanded garage that can be converted into a functional work shed, and added tracts of grass on the roof to serve as a relaxing space. The firm used every square foot in the house while keeping an open space for the natural light to come in.
---
Green Bay Remodeling
One Bay Plaza, 1350 Old Bayshore Highway, Burlingame, CA 94010
Green Bay Remodeling has been serving the San Francisco Bay Area and Austin, Texas for over 12 years. It's a design-build firm specializing in bathroom and kitchen remodeling. The firm is known to deliver remarkable designs through an effective process that the team has refined and perfected since its inception. Clients have praised its expertise and capabilities and they sport a high satisfaction rating. Avichai Hazan is a co-founder and the current CEO of the firm. He oversees the firm's daily operations and actively participates in every project the firm handles. Cision PRWeb recently featured Hazan and the Green Bay team and congratulated them for being included in INC Magazine's List of California's Fastest-Growing Private Companies.
The Green Bay team transformed this bathroom into a modern, tranquil place. It has a bidet-equipped toilet and a drop-in bathtub with a handheld shower. The black flat-panel cabinetry contrasts with the counter's light-colored glass. The flooring and wall match are attributable to the painted wood flooring and beige wall tiling. The new master bathroom exudes distinctive contemporary qualities, including a muted color scheme and clean, minimalist lines.