Located in the heart of Silicon Valley, Sunnyvale, California is a vibrant city and is considered the Bay Area's technology and innovation hub. Sunnyvale has an ideal climate, award-winning public schools, and a diverse food scene, making it an excellent location for people of all ages. It is also one of the best places in California to invest in commercial and residential properties because of its safety and stable economy. If you want to build a commercial or residential space in Sunnyvale, California, below are the eight best construction companies you can work with.
---
BCCI Construction
150 E. Dana St, Mountain View, CA 94041
Established in 1986, BCCI Construction is a leading commercial builder in Mountain View, California. It offers various services, including architecture, client advisory, design-build, general contracting, preconstruction, program management, quality control, sustainability, and wellness. The firm extends its services to Los Angeles, Silicon Valley, and San Francisco communities. Since its inception, BCCI Construction has developed many award-winning projects, consistently ranking as a Top Contractor by Engineering News-Record. The firm is an equal-opportunity employer and is open to hiring anyone as long as they are qualified.
Michael Scribner leads the company as the CEO and is responsible for the firm's overall operations and provides strategic vision. He brings 40 years of construction experience and collaborates with clients and partners to help them achieve their professional goals.

---
South Bay Construction
1711 Dell Ave, Campbell, CA 95008
South Bay Construction is a leading construction company in the San Francisco Bay Area. It was launched in 1978 and has focused on providing conceptual budgeting, preconstruction, and construction services to clients in Campbell, Sunnyvale, and surrounding areas. For decades in the industry, the firm has built a reputation on trust, honesty, and commitment to quality craftsmanship. Its deep understanding of the construction issues in the Bay Area enables it to develop suitable solutions that meet clients' needs.
Richard Furtado, JB Cahoon, and Cameron Peach are the managing principals of South Bay Construction. Richard focuses on all aspects of marketing, sales, and preconstruction, while JB is responsible for developing business opportunities, and Cameron manages the company's day-to-day operations. Under their leadership, South Bay Construction received the 2016 AIA Santa Clara People's Choice Award.
---
Vulcan Construction
346 Mathew St, Santa Clara, CA 95050
Since 2007, Vulcan Construction has built relationships and modernized spaces in San Jose, Santa Clara, Sunnyvale, and Redwood City. It specializes in preconstruction, design-build, and value engineering services and is willing to undertake any construction project clients may have. The firm prides itself on its crew's diverse experiences and backgrounds, believing it gives it the competitive advantage to deliver any construction need. For 16 years, it has provided quality craftsmanship and unparalleled customer service and strived to cause minimal disruption to the tenant.
Joel Graham and Travis Fisher established the company to provide clients with a construction company that will guide them in every project phase from beginning to end. Both principals bring 38 years of combined experience and are actively involved in each project to ensure clients get the most out of their money.
---
D.R. Domenichini Construction
17165 Depot St, Morgan Hill, CA 95037
Operating out of its office in Silicon Valley, D.R. Domenichini Construction is a general contracting company helping homeowners achieve their home remodeling goals through exceptional remodeling. It offers design-build, general contracting, kitchen remodeling, and bathroom remodeling services and does not settle for "good enough." The company's reputation is built primarily on client satisfaction, and it has received many referrals from customers who are beyond impressed with its work. For two decades, it has transformed living spaces and fostered strong relationships that last a lifetime.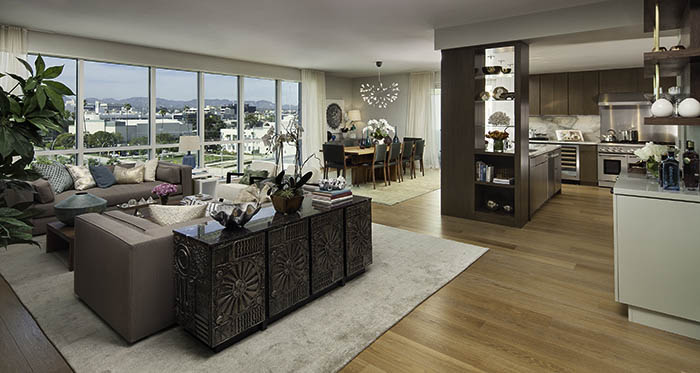 D.R. Domenichini Construction was formed by David R. Domenichini in 2004 and has performed hundreds of remodeling projects over his 20-year construction experience. He values effective communication and hires only the best professionals that meet his standards for quality, reliability, and efficiency.
---
Next Stage Design + Build
2157 O'Toole Ave #70, San Jose, CA 95131
Next Stage Design + Build is a home remodeling company in Santa Clara County. It specializes in home remodeling, including kitchens, bathrooms, additions, whole houses, interior, exterior, and small projects. It opened its doors 18 years ago and has brought expert design and artistry together to develop practical living spaces where families can make a lifetime of memories. Since its founding in 2005, Next Stage Design + Build has focused on building a solid team that listens, understands, and assesses clients' needs to create solutions that fit their daily lives.
Next Stage Design + Build has been customers' one-stop shop for their remodeling needs and has strived to provide unparalleled care and support at every step. Jim Kabel is a master-certified remodeler by the National Association of the Remodeling Industry and owns the company.
---
Greenberg Construction
908 Industrial Ave, Palo Alto, CA 94303

Headquartered in Palo Alto, California, Greenberg Construction is a general contractor specializing in design-build, new construction, ADU, home addition, home improvement, and eco-friendly home. The firm serves discerning homeowners in the San Francisco Bay Area and Los Angeles and is a one-stop shop providing clients with top-of-the-line services. For 13 years, it has provided customers with transparency and peace of mind by being honest and guiding them at every step.
Greenberg Construction employs a collaborative approach in every work, enabling customers to express themselves and curate the perfect home. The team's commitment to customer satisfaction has resulted in various positive testimonials from happy clients. Since its inception, the firm has amassed numerous awards like the 2018 Beautiful Belmont Award by the City of Belmont.
---
Fernandez Designs & Builders
2188 Ringwood Ave, San Jose, CA 95131
For 38 years in the business, Fernandez Designs & Builders has been synonymous with uncompromising craftsmanship and quality customer service. It is an award-winning, family-owned home design and construction company building for families in San Jose, Campbell, Cupertino, Saratoga, Santa Clara, and beyond. It offers a wide range of services, including new home construction, home additions, home design, complete home remodeling, and ADU. Since 1985, Fernandez Designs & Builders has firmly believed that every family deserves the best, and it strives to be a construction company that delivers that. 
Doug Fernandez, founder and president of the firm, has worked hard to perfect the art of unique home building. He personally directs his crew, specialty subcontractors, and vendors to ensure successful projects.
---
Done Right Home Remodeling CA
1825 De La Cruz Blvd #203, Santa Clara, CA 95050
Since 2001, Done Right Home Remodeling CA has successfully executed projects and delivered excellence, customer satisfaction, and high-end quality work. It provides kitchen remodeling, bathroom remodeling, home additions, garage conversions, ADUs, and backyard remodeling to homeowners in the Bay Area. For two decades, the firm has called itself a top-rated general home contractor because of its vast construction experience and ability to make complex construction projects seamless and enjoyable experience.
Done Right Home Remodeling CA operates under the supervision of Gregory Sforza. He is the company's founder and president and is a Certified Kitchen and Bathroom Remodeler by the NARI. He brings 20 years of construction experience and consistently oversees the firm's daily operations to exceed customer expectations.