Los Angeles has become synonymous with affluent homes, music moguls, and Hollywood celebrities. The city hosts the world's entertainment industry and sports some of the wealthiest neighborhoods in the world: Beverly Park, Bel Air, Malibu, Beverly Hills, Trousdale, to name just a few. LA residents have a collective taste and fascination for luxury and sophistication: this is evident in the diverse, surprising, and energetic architecture that can be seen all over the county. These residential streets are lined with ranch homes and bungalows. Across a range of demographics Los Angeles homeowners express a collective fondness for the Mediterranean and modern-styled homes.

Owning or having your home custom-made is just among the many choices this city offers. To help you pick the perfect builder for your dream home, we've created a list of the best custom home builders in Los Angeles, California. Each contractor on this list is chosen based on their style range, years in services, and recognitions received. For a modern and upscale home custom-built for you, check out these builders! On the other hand, if you want to learn more about the cost of building a custom home in Los Angeles, check out our other article.
If you are thinking about building a custom home, we recommend checking each builder's license with the local licensing board, speaking to past clients, and using our bidding system to get competitive quotes from at least 3 contractors. Getting multiple bids is the best way to ensure you get a fair price and that bids include the complete scope of work.
---
Tyler Development Corporation
1932 Cotner Ave., Los Angeles, CA 90025
Integrity, quality, and professionalism: these three foundational concepts have propelled Tyler Development Corporation to industry success since 1980. The company's principal, Ron Udall, with the help of his team of top residential architects and experts, has built more than 275 luxury custom homes in the Los Angeles metro area. As a LEED-certified firm, Tyler Development's impressive quality of work and professionalism has been featured in the industry's leading magazines and publications such as Architectural Digest, Luxe, Robb Report, California Homes, and Los Angeles Magazine.
Tyler Development's styles range from Modern to Italian Renaissance-inspired architectures. The firm's work reflects its keen knowledge of modern and classic styles while highlighting a palette of natural colors and materials. Its signature projects have proven how the team can transform their clients' most intimate ideas and concepts into stunning architectural wonders. Because of its stunning homes, the firm has been repeatedly recognized with Gold Nugget Awards for Best Custom Home 5,000 to 10,000 Square Unit and Best Renovated or Restored Single House-Private Residence categories. 
---
Allen Construction
24955 Pacific Coast Hwy., Malibu, CA 90265
When Dennis Allen started Allen Construction more than three decades ago, he was adamant about combining excellent construction quality with green building. Dennis has incorporated eco-friendly strategies with his company's work, from construction techniques to proper planning and design, to ensure that every building they finish has used sustainable building materials and is energy efficient. Their outstanding work quality and eco-consciousness have given them a reputation for being one of Los Angeles's most valued green home builders. The company's principles and its projects have also been featured in articles such as California Home+Design, Seasons Magazine, and Los Angeles Times.
The company is a pioneer in the green building movement, and it's easy to see the emphasis they put on green home construction. Among its works is this LEED Platinum Modern Masterpiece built for actor Bryan Cranston. The oceanfront home features a passive solar design and high-performance exterior shell in addition to its modern construction. This impressive home has been featured in Ventura Monthly, Dwell Magazine, and given the USGBC Central Coast Green Home Award. Other distinctions of the firm include Best of Independent, SBCA High-Performance LEED, SBCA Residential Remodel (over $2 million), and a Chrysalis Decade of Excellence. 
---
Dugally Oberfeld, Inc.
484 S San Vicente Blvd., Los Angeles, CA 90048
When it comes to high-end luxury custom homes, Dugally-Oberfeld, Inc. is one of the most renowned builders in Los Angeles. Matt Dugally and Mauricio Oberfeld head the firm, bringing their impressive industry credentials with them. Their main strengths may well be Dugally and Oberfeld's highly detailed involvement in the entire home-building process. This in-depth approach to high-end construction and luxury home customization helps them to realize the visions of their clients. Over the years, publications such as the Luxury Home Quarterly, Luxe, California Homes, Architect Magazine, and The Perfect Home: Leading Custom Home Builders, have celebrated these stunning works. 
The company's development projects re-introduce the allure of the classics. Some of these include Tuscan villas, Mediterranean, and French chateaus. Two of the firm's notable works are the Nightingale Residence and the Oberfeld Residence in Los Angeles. In these projects, their collaboration with Zoltan E. Pali, FAIA, delivered a 2012 RADA Merit Award and a CHDA 2012 award, respectively, for the Custom Home category. It's no wonder Dugally-Oberfeld is a household name to the rich and famous, catering to Sylvester Stallone, Denzel Washington, Geena Davis, and Kelsey Grammer.
---
SoCal Contractor
3289 Veteran Ave., Los Angeles, CA 90025
Principals Roy Yerushalmi and Lori Dennis have a combined experience of 30 years in construction and design. Together, they run SoCal Contractor, a luxury home building and remodeling firm in the Southern California region. Their unique approach to home-building comes from the perfect match of their respective skills and experiences. Lori Dennis is a LEED-certified interior designer who discovered her innate talent in design at a very early age. Roy Yerushalmi, on the other hand, is a second-generation builder. He used to work for his father's construction company until he was ready to start his firm. 
Its works highlight modern, contemporary, and French-inspired styles, and they have been featured in several magazines including LUXE, Architectural Digest, the New York Times, California Home+Design, and Architectural Digest, to name a few. Over the years, the firm and its principals have established a solid reputation as an environmentally responsible builder. In addition to their multiple accolades as the best interior designer and the top construction firm in L.A., they also were recognized as Greenopia's Best BIZ winner.
---
Kavin Construction
3814 Willat Ave., Los Angeles, CA 90232
Kavin Construction is best known for its ability to navigate the steep hills and rocky coastlines that overlook the Pacific Ocean. Founder Michael Kavin found his passion in construction by working for lumber companies throughout his summer. In 1975, Kavin built his construction company and has assembled a portfolio of carefully crafted estates in the Mediterranean and contemporary styles. Its team is well-versed in providing superficial elements paired with its technical expertise. This resulted in Michael Kavin being recognized as an expert witness for the State of California when it comes to construction disputes. 
The firm primarily builds estates in Los Angeles, Brentwood, Malibu, Beverly Hills, and Pacific Palisades. Over the last few years, the firm's works have been featured in Architectural Digest, West Los Angeles Living, InStyle, House Beautiful, Sunset, and Bazaar. On a lighter note, Kavin Construction worked on actress Zooey Deschanel's blue home. Kavin's team built custom blue kitchen cabinets, nautical flooring, and brass accents to resemble a navy-inspired home. In addition, the firm also had the chance of working with one of Adele's homes in Los Angeles county. 
---
Glass Residential Group
2309 Santa Monica Blvd. Suite #522, Santa Monica, CA 90404
For clients who want a touch of old-world luxury, Glass Residential Group (GRP) leads Los Angeles in building state-of-the-art European mansions. The firm has done estates for several notable clients including Barbra Streisand, Janet Jackson, and Sugar Ray Leonard. GRP is operated by the Glass family, a family of skilled and passionate builders. Josh Glass is a fourth-generation builder who runs the firm as its current president. As a former chef, Glass brought his meticulous eye for beauty and detail from the restaurant business to the building industry. In terms of collaboration, the firm has a stellar line of frequent collaborators which include the likes of esteemed architects such as Richard Landry, Richard Manion, and Robert A M. Stern.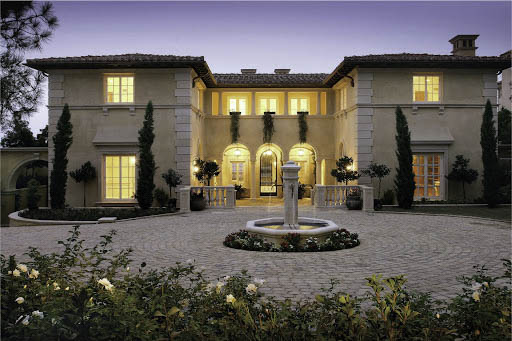 As builders, they offer construction consulting, comprehensive budgeting, design advisory, and material selection. The firm's portfolio includes stunning homes in Beverly Park, Malibu, Pacific Palisades, Newport Coast, and Beverly Hills. Its work is steeped in a grand, traditional European style. In Beverly Park, the Glass construction team built a French-Greco-inspired mansion accented with metal railings and furnished with Greek-inspired statues. In Hunts View, the firm crafted a two-story French mansion complete with sprawling landscaped and manicured lawn. Glass's leadership travels frequently to and from famous European cities to draw inspiration from more established architecture styles. GRP's work has appeared in major design publications including several issues of Architectural Digest, California Homes, House Beautiful, Space, and Grand Tour. 
---
Gallo Builders Incorporated
1105 North Coast Hwy., Laguna Beach, CA 92651
For the past 30 years, Gallo Builders Incorporated has completed a plethora of contemporary luxury homes along the coastline of Laguna Beach, Los Angeles County, and Park City. Chris Gallo leads this group of highly-trained construction professionals. Gallo's team is committed to building unique homes for clients. They offer construction services, cost-engineering, subcontractor selection, full-service construction supervision, including maintenance service after the project has been completed. 
Gallo Builders' portfolio consists mainly of high-end, contemporary homes and residences that emphasize asymmetric forms, glasswork, and greeneries. Gallo has also been included on the 2014, 2016, and 2017 Luxe Gold Lists for their work. Because of its excellent works, Gallo is no stranger to media attention. Several of its projects have appeared in prominent design publications such as Luxe Interiors, Riviera, and M Magazine.
---
JD Group Incorporated
1537 Pontius Ave., Suite B, Los Angeles, CA 90025
When it comes to remarkable homes, JD Group has no shortage of L.A. home stunners to show you. The firm builds in prominent gated communities, including Beverly Hills, Bel Air, and Malibu. Dan McGhee established the firm more than 25 years ago. He remains committed to the deep roots of construction integrity and high-quality builds he planted in the company. The firm's owner and project management teams make it a priority to enhance their clients' home-building experiences. They also want people on the design team and their subcontractors to have a good experience. This communal approach assures a great work culture, which leads to great communication with the client, all of which means a quality build.
Their work—sprawling estates in the veins of Mediterranean, Modern, French, or Tuscan styles – has attracted significant media attention. Prominent design publications Robb Report, Collection, Private Estate, Luxe, Modern to Classic, California Romantica, and California Homes have all featured the firm's impressive projects. In a Beverly Park residence, the firm fused modern and French styles. This marble estate is accentuated by gold accents, vaulted ceilings, and black ironwork. In the Strand, the JD team worked on a contemporary coastal home. It's worth pointing out that the firm offers luxury, high-end quality buildings and their designs come with sustainable options that mean a home will consume fewer resources.
---
Jones Builders Group
21323 Pacific Coast Hwy., Malibu, CA 90265
Custom home building, unlike other development projects, demands a more personal approach. You're creating a structural work of art, and the Jones Builders Group understands the crucial role contractors play in helping transform their client's vision into reality. Nathan Jones and David Charvet are the driving forces behind the company's impressive reputation. They have made their company one of Los Angeles's top-tier development firms, guided by a shared vision: to create unique architectural masterpieces, and to satisfy their clients' most exquisite tastes.
The firm's collaborations with high-profile architect Doug Burdge further elevated their rank in the Los Angeles development scene, landing notable new home and family home projects that lean toward the modern, contemporary, and French styles. Some of their works have occupied spreads in major publications like Malibu Magazine, the L.A. Times, the Malibu Surfside News, and a television appearance on Entertainment Tonight.
---
Shawn Nelson Builders
124 Center St.1st Floor, El Segundo, CA 90245
Since 2003, Shawn Nelson Builders has been providing high-end home remodeling services for the city of Los Angeles. Their work in luxury home construction has produced an impressive portfolio. The firm is a trustworthy high-end home builder, committed to core principles that ensure sturdy relationships with clients and partners alike. Shawn Nelson's homes have a spacious, welcoming gentility to their design. The lack of clutter in both the interior and exterior emphasizes the beauty found in simplicity.
Their work has been featured in several magazines including Digs, Ocean Home, Tuscan Style, Coastal Living, Sunset, Luxe, and California Homes. One of its notable works is the Chaparal Street home located in Brentwood. Shawn Nelson Builders worked in collaboration with architect Jon Wolf Designs and Jon Wolf & Larry Moffett. It features an open concept that seamlessly flows from one room to the other. The home's spacious design also blurs the line between indoor and outdoor living that takes advantage of Los Angeles' scenic surroundings.
---
Corr Contemporary
13428 Maxella Ave. Suite #816, Marina Del Rey, CA 90292
Corr Contemporary is the builder of clients and architects who require sleek and modern builds. Faithful to modern Los Angeles charm, Corr Contemporary crafts homes with the utmost emphasis on modernity using cutting-edge technical expertise. The Corr management knows that building is a journey for clients, and has committed itself to redefine client experience to achieve utmost satisfaction.
The team provides full operational construction management from start to finish. Throughout the years, it has completed renovation, restoration, and custom home construction for clients living in Laguna Beach and Los Angeles. Corr Contemporary is a frequent collaborator of McClean Designs, an LA-based firm established by Paul McClean, Derek Worf, and the Los Angeles Design Group. Corr built the Blue Jay Way, a contemporary mansion in Southern California, with the McClean firm. The lavish home garnered positive reactions from critics. Corr's other works appeared in design books including Affordable Architecture and the 21st Century 150 of the World's Best. 
---
Mega Builders Construction and Remodeling
21021 Devonshire St. Suite #102, Chatsworth, CA 91311
Mega Builders is a Los Angeles general contractor that extends its services to most of Southern California. With 30 years in the construction industry, Mega Builders has accumulated a long list of accomplishments, working mostly on residential projects such as home remodeling and custom home construction. Their company has a broad range of experience in dealing with family homes, especially with transforming broken houses into fantastic modernized remodels while maintaining or changing the style as the client's desires dictate, with most large-scale projects being completed in less than two months. 
The company's president, Alan Toker, completed his first custom home in 1991, which then went on to be featured in the Los Angeles Times Home Tour. Years after starting the firm, Mega Builders has been featured in various publications such as The Journal of Light Construction, The Los Angeles Times, and Home & Architectural Trends.
---
Silicon Bay
725 Cypress Ave., Hermosa Beach, CA 90254
Silicon Bay is a Los Angeles luxury home developer established by founder and developer Christian Salceda in 2005. Salceda, along with business partner Ryan Schlee, brings a career in Real Estate Finance and years of experience to the firm. They can quickly assess what a project's parameters are, and provide their clients with a clear picture of the result. The firm has appeared in several publications, including California Home & Design, HGTV Front Door, and Yahoo! Homes.
Their work even made the front page of South Bay Digs in the December 2016 issue, showcasing the firm's 6th Street Hill Section luxury beach home, which was constructed in a modern-contemporary style that features a minimalist interior that leads guests to a perfect sunset view on the sundeck. Many of their homes mirror this minimalist composition, but they do not confine themselves to one design style: they also do beautiful Spanish-style beach homes, for instance.
---
Houck Construction Inc.
1531 Pontius Ave., Los Angeles, CA 90025
A home that strikes the balance between function and luxury is what Houck Construction is all about. From remodeling homes to building from the ground up, the firm carefully integrates into construction what its clients are looking for. The premium design/build company, led by David Houck, has pioneered over a thousand residential and commercial projects all over Los Angeles county. For more than 30 years, the team has worked with several renowned architects and designers in California. Some of them include Barton Phelps, FAIA, William Hablinski, AIA, Michael Berman, and Frank Pennino. Its contribution to construction has been recognized with various distinctions including the Remodeling Magazine Big 50 and SF Gate. 
Houck Construction builds homes from traditional to contemporary styles. Take, for example, this charming farmhouse in Bel Air Crest. It features a simple yet elegant country-inspired exterior. Going into the home, owners will be welcomed by a warm and inviting mix of modern and rustic design. In addition to its seamless flow, each corner of this house displays a fun element including a jukebox, arcade games, a wine cellar, and a stunning open concept kitchen. If these are not enough, the team provided the home with an abundance of glass windows to maximize the serene view of California. 
---
Sarlan Builders 
9903 Santa Monica Blvd. Suite #269, Beverly Hills, CA 90212
Sarlan Builders is a Beverly Hills-based builder known for its world-class and cutting-edge construction solutions. Ben Lunsky, a second-generation builder, is at the helm of Sarlan Builders. Lunsky, along with his team of seasoned builders, ensures the quality of its projects by bringing a hands-on approach. Since opening its doors in 1981, the firm has mastered the craft of creating upscale homes and structures. Its impressive home collection has been featured in several local and international publications. Some of these include Vogue, Luxury Listing NYC, Wall Street Journal, Architectural Digest, Los Angeles Times, and Los Angeles Magazine. 
Moving to Sarlan Builders' portfolio, its expertise with contemporary and rustic designs can be easily noted. One of its notable custom homes is the Marmont Residence in Chateau Marmont. This 6-bedroom upscale home features a modern design remodeled by the team. It features an open concept layout with neutral-toned minimalist finishes. The team also provided custom hardwood, stone, and metal finishes that accent the home giving it an elegant look. Other elements of this home include an outdoor pool, a green driveway, and a third-story roof deck that gives owners a stunning view of downtown Los Angeles to the calming ocean.
---
Landmark Builders
17337 Ventura Blvd. Suite #317, Los Angeles, CA 91316
For more than 30 years, Landmark Builders has been LA's trusted partner in building homes that reflect the lifestyle of its residents. Bill Rojas founded the company in 1989 and since then has built a strong commitment to creating high-caliber and distinct homes. He continues to lead the Landmark team along with William and Brandon Rojas who bring fresh management and construction approaches to the team. The firm offers a range of services from luxury custom home construction to commercial construction. 
With over a thousand projects completed for over 700 satisfied clients, it is no wonder that Landmark Builders has been featured in various media outlets. In the last few years, the firm has been featured by International Banker, Dwell Magazine, and Bravo's Million Dollar Listing. Further highlighting its expertise with custom homes is its 9520 Hidden Valley Road residence. This subtle yet elegant home displays countless classically informed design elements. The two story home features a master suite with dual marble-clad bathrooms, a theater, a bar, a fitness studio, and a spacious garage. Its windows give its owners a perfect view of the surrounding canyon making this home a dream abode. 
---
Joel & Co. Construction
11693 San Vicente Blvd., Los Angeles, CA 90049
Since 1983, Joel & Co. Construction has built a sense of reliability and top-notch craftsmanship through its projects. The second-generation firm led by Joel Portillo is licensed to work all over Southern California. Portillo's experience as a foreman has given him an insight as to what clients want and need to see in a contractor. He poured this knowledge into creating an ethical and efficient team of builders. Throughout the years, the firm has grown in size yet remains focused on delivering homes that meet the needs and exceed the expectations of its clients. 
As a seasoned builder, Portillo and his team understand the complexities of home building. More than its technical and legal aspects, home building is a process of turning visions into reality. A perfect illustration of this process is this modern contemporary home located in Beverly Hills. This newly-built custom home features an abundance of glass and wood materials. The open concept single-story design creates a seamless transition from one space to another. While its unobstructed glass walls and windows bring in plenty of natural light as well as blur the line between indoor and outdoor living. 
---
Farnsworth Builders
4943 McConnell, Unit E, Los Angeles, CA 90066
Farnsworth Builders is characterized by its strong passion for creating homes that strike the balance between comfort and luxury. Owner Wes Farnsworth is a hands-on leader with a rich background in home construction. Alongside him is a team of seasoned designers and builders actively collaborating with clients and peers in the industry. Since 2008, the firm has been responsible for building upscale homes across Southern California. This commitment to custom home construction has created an outstanding reputation for the firm, its team, and its works.  
Farnsworth Builders' portfolio further highlights the team's expertise with noteworthy homes. Take, for example, the Panama Residence located in Venice. It features a modern contemporary luxe design positioned on Architect's Row which was completed in 2019. The three-story home displays a spacious interior, an abundance of glass windows allowing natural light to fill the home, and several amenities. Some of its amenities that owners can enjoy from day to day include a sauna, open shower layout, and a rooftop deck that gives a perfect 360 views of Los Angeles and warm sunset. 
---
How can I find a contractor or home builder near me?
Read our latest articles on the best residential contractors and home builders in and near Los Angeles. If you don't see your city or project type below, just let us know – we are happy to create a tailored recommendation list just for you.
Custom Home Builders in Santa Ana
Custom home builders in Long Beach
Custom home builders in Malibu
Custom home builders in Riverside
Custom home builders in California
---
About Our Rankings
This list takes a range of ranking criteria into consideration, including but not limited to: work history, customer satisfaction, awards and recognition, geographic area of work, cost, building permits, and clientele. We spent over 40 hours researching local contractors before calculating the final ranking for this post. If there is additional information about your business that could affect these rankings, please fill out this form and we will take it into consideration.
---
Get Bids For Your Build
If you are thinking about building a custom home, we recommend checking each builder's license with the local licensing board, speaking to past clients, and using our bidding system to get competitive quotes from at least 3 contractors. Getting multiple bids is the best way to ensure you get a fair price and that bids include the complete scope of work.