Creating a custom home is a large undertaking and chances are you want to make the process as simple and enjoyable as possible. One great option that is becoming increasingly popular these days is to hire a design/build firm. Rather than scramble to employ the services of a top-notch architect and then hope that the general contractor you subsequently hire can implement their drawings and plans into the new home you imagine, within the budget you set out, a design/build firm integrates both services under one roof. By having the same people who design your new house be the ones who will be in the trenches building it, costs are often reduced and so is the overall project timeline.
If you decide to go the route of a design/build firm, sometimes referred to as master builders, we have you covered. We researched hundreds of options to come up with this list of the 10 best full-service design/build firms in California. These architecture and construction companies are generally concentrated in San Francisco, San Diego, and Los Angeles, but their services covered all of CA, from the sunny beaches of southern California to the hustle and bustle of the Bay Area, relaxing Wine Country, and beyond in northern California. Taken together, they are experts in contemporary architecture and classic, traditional building techniques. And included in the list are leaders in sustainable architecture and green building techniques. Many of these practices have worked with high profile clients, whether that is music moguls in LA and Beverly Hills or tech-leaders in Silicon Valley. So whatever type of new custom residential project you envision, the 10 CA design/build companies on this list can get the job done beautifully for you.
About our methodology: We considered hundreds of professionals while making this list of the 10 best design/build companies in California. In addition to professional associations, we heavily weighed recognition the firm has received in the form of awards and press, any prestigious clientele they have worked with, whether or not they collaborate with other top industry professionals, such as interior designers, and what areas they work in, the more exclusive and high-end neighborhoods having greater influence. We also took into account the value of the projects they undertake, years in the business, customer reviews for quality and service, and range of services offered. Finally, we considered geographic location in order to give you a good sampling of the best companies across the state.
If you are thinking about building a custom home, we recommend checking each builder's license with the local licensing board, speaking to past clients, and using our bidding system to get competitive quotes from at least 3 contractors. Getting multiple bids is the best way to ensure you get a fair price and that bids include the complete scope of work.
---
10) Zack | de Vito: Architecture + Construction
156 South Park, San Francisco CA 94107
Where they work: California
San Francisco's Zack | de Vito: Architecture + Construction is a top-tier design/build firm who has gained acclaim across the country for their daring, innovative, and above all, beautiful, residential projects. Founded in 1991 by James Zack, who was joined by co-owner Lise de Vito in 1997, the practice is devoted to creating homes that are highly specific to their site, context, and client need. Best described as wonderfully simple, clean, and modern, their designs have been recognized with numerous national and local awards, including multiple from AIA chapters. And not surprisingly, their stunning work has been featured in numerous publications, books, and exhibitions.
"You should have design that reflects your story – design that completely challenges and transforms your perception of the physical environment." – Zack | de Vito: Architecture + Construction
The company has assembled a talented team that possesses the highly dynamic set of skills necessary to design and build site-specific residential projects. With design and construction services integrated under one roof, Zack | de Vito has the ability to control the high-quality of their designs, ensuring they are made with exquisite craftsmanship and attention to detail. In addition to custom homes, the practice works on a range of projects including multi-family homes, high-rise interiors, hospitality, commercial and retail space, and education projects — although their design/build division focuses on residential and mixed-use projects. This range of work heightens their understanding of how design can influence and be influenced by its environment.
---
9) Nova Designs + Builds
297 C Kansas Street, San Francisco, CA 94103
Where they work: Bay Area
Nova Designs + Builds is a full-service design and construction company responsible for some of the most exciting and beautiful custom homes in the Bay Area and further. The company is run by Principal John Schraeder, who founded the firm in 1990, with the help of Principal Designer and Belgium architect Fabien Lannoye, who joined the practice in 1999. They take a dynamic approach and work on a range of projects, including new residential and commercial construction and renovation, as well as historic restoration. This allows them to practice assimilating new techniques, materials and pricing structures in their work, helping them to earn their spot at the top of the industry. They even redesigned and carried out the renovations on what was at the time the most expensive home for sale in the city – a $22 million four-story Pacific Heights home. Their work has been featured on SFGate.com, TheBasisPoint.com, and in Elle Decor.
Schrader has creativity running through his bones. Before founding his construction and design firm, he studied music composition and classical studies and pursued a career as a composer, professional musician, and art-oriented entrepreneur. During this time, he worked on numerous conservation and renovation projects in New York City, honing his ability to manipulate the visual and built environment with light, color, and spatial planning. Lannoye became a licensed architect in Belgium in 1990 and founded his own private architectural firm, LYS, designing residences, restaurants, offices, and industrial spaces. After moving to San Francisco in 1996, he worked for various firms including Hertzka & Knowles, Loving and Campos, and Barrett & Quesada before joining Nova.
---
8) Roman James Design Build
8383 Wilshire Blvd, 8th Floor, Beverly Hills, CA 90211
Where they work: The Greater Los Angeles area
Roman James Design Build is one of the most sought-after joint venture building partners for residential custom luxury homes in California. Located in Beverly Hill, this cutting-edge, high-end design/build company has created some of the largest, most expensive, and most luxurious custom homes in the country. The ambitious firm also does spec-houses and major renovations in addition to a select number of custom homes from the ground up. Given the luxury and careful details that go into their homes, it is no surprise that they have become one of the highest paid Designer/Builders in the world.
"Our purpose is to create design that touches all senses—sound, sight, touch, smell, and taste. We drive a unique design thought process with a contemporary lifestyle in mind, looking at how the space not only looks, but how it makes you feel. We venture into the premium level of couture custom homes with the highest level of quality products, setting the benchmark for builders around the world." – Roman James Design Build
Roman James personally designs and oversees all elements of the custom home's design — architecture, floor plans, exterior elevations, permits, engineering, interior design, pool and landscape, audio/video — and serves as the Managing Partner/General Contractor. His portfolio consists of several showcase estates, such as the famed Fischer Residence of Coto De Caza, where he built alongside some of the world's most prominent architects in the world within the private oceanfront development. Among his speculative homes are 1181 N Hillcrest Road in Beverly Hills and 9380 Sierra Mar in the famed "Bird Streets" of Los Angeles. These homes sold in excess of an astounding $3,150 per square foot, breaking the highest per square foot sales record in Los Angeles and the highest recorded sale in the history of Beverly Hills at $70 million. The homes were bought by European buyers Markus Persson of "Minecraft" fame and the creator of the TV show The Biggest Loser, Reinout Oerlemans. Other homes have attracted the attention of A-list celebrity, setting off a bidding war in one instance between Tom Ford and Beyonce and Jay Z.
---
7) HartmanBaldwin Design/Build
(Pasadena) | 100 W. Foothill Blvd., Claremont, CA 91711 / 300 S. Raymond Ave. STE 18, Pasadena, CA 91105
Where they work: The Inland Empire, San Gabriel Valley, and greater Los Angeles area
HartmanBaldwin Design/Build is a premium, fully-integrated architecture, construction and interior design company with offices in Claremont and Pasadena. HartmanBaldwin was founded in 1978 by builders Devon Hartman and Bill Baldwin with one overriding goal — "to do jobs that were, according to Hartman, at the 'absolute top end.'" Over nearly 40 years later, there is no doubt that they have achieved this lofty goal. They work with an elevated level of clientele and have received well over 40 local and national awards for design excellence, including a Big50 award from REMODELING magazine.
"Our commitment to creativity, efficiency and lasting relationships provides context and meaning beyond the project – inspiring a sense of pride and possibility in each community we affect." – HartmanBaldwin Design/Build
Specialized in new custom homes for highly discerning clients, they are also experts at large scale residential remodels, additions, and historic restorations. Above all, HartmanBaldwin aspires to work with clients who are passionate about their home and lifestyle and want their living space to be a reflection of themselves. Their engaging and collaborative process involves a deep understanding of a homeowner's problems and needs, finding imaginative solutions, and masterfully executing them — all under one roof. As industry leaders, their top-tier architects and builders work closely together to combine visionary design with progressive building practices. They are committed to sustainable practices and place a high value on remaining knowledgeable and up-to-date on sustainable and energy-efficient design and construction techniques.
---
6) Smith Brothers Construction
444 S Cedros Ave, Solana Beach, CA 92075
Where they work: California and Hawaii
The award-winning Smith Brothers Construction, with high-end custom home projects from California to Hawaii, has positioned themselves as a premium custom home design/build firm since they were founded in 1978. Combining architecture, construction, and interior design services under one roof has proven to be a winning combination for the practice, which has been named one of the Best 100 Custom Home Builders by USA Architecture. Their homes have been featured within the pages of many publications, including Luxe, Hawaii Home + Remodeling, San Diego Home/Garden, and Ranch & Coast.
With years of experience, their team provides collaborative design and build services for new custom homes as well as residential remodeling from their offices in Solana Beach, California and Honolulu, Hawaii. Under the leadership of Jeff Smith, Smith Brothers Construction has built an outstanding team of employees, craftsman, architects, designers, suppliers, and subcontractors that have worked together for many years. The company has built strong relationships with industry partners, allowing them to deliver the very best service, materials, and craftsmanship across all aspects of a project. The practice is known for their openness and seeking out of new and innovative ideas to help drive the design process and realize a client's vision — resulting in beautiful, top-quality work that meets their families' needs, budget, and desires. Smith Brothers Construction has proven highly capable of working in any style of architecture, creating unique, timeless homes that match individual client's aesthetic tastes and site demands.
---
5) Remick Associates Architects + Master Builders
1230 Howard St, San Francisco, CA 94103
Where they work: Mainly Northern California, as well as select projects in other states
The award-winning Remick Associates Architects + Master Builders is responsible for the design and construction of some of the Bay Area's most sophisticated and critically acclaimed new homes. Dedicated exclusively to inventive and highly detailed residential design and unique commercial projects, this boutique architecture and construction firm is known for their collaborative process and ability to efficiently deliver an exceptional finished product. Led by four principles (Nic Ehr, Fred Bicknell, John Kosich, and Anna Wade) with wide-ranging expertises — covering architecture, environmental design, construction, carpentry, and art history — the practice has the combined knowledge to offer comprehensive custom home services to a highly discerning client base. It is a result of these varied backgrounds that Remick Associates has mastered work spanning from the contemporary to the classical. And they have a unique ability to create modern interpretations of classic architecture with meticulous attention to detail, from the design through construction stages. Using the latest in building technology and sustainable design, they create exquisite homes that are built to awe and serve the particular needs of their clients.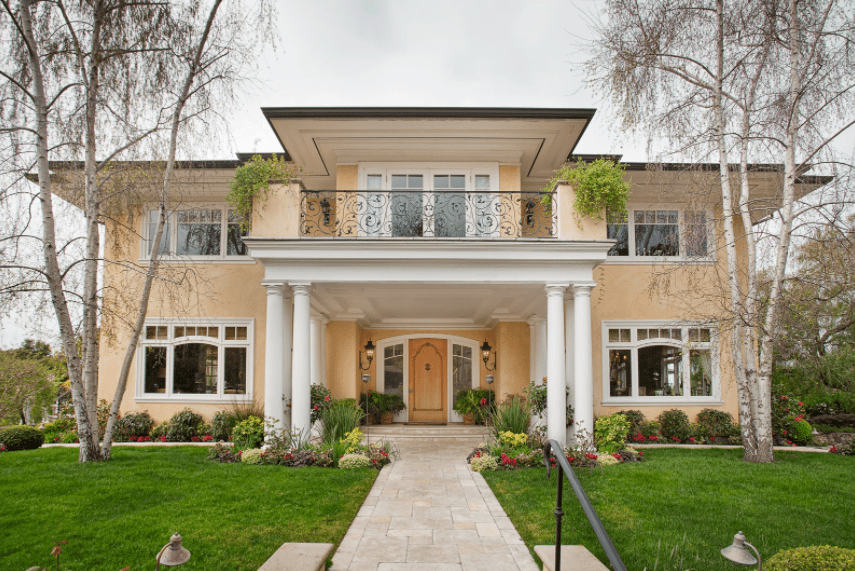 ---
4) Bonura Building
3235 San Fernando Road, Building No. 5, Los Angeles, CA 90065
Where they work: Mainly Los Angeles area
Bonura Building is a Los Angeles-based architecture and construction practice that expertly fuses elite architecture with a progressive aesthetic. Their specialty is design/build, a winning combination that has led to a loyal and elite client base, especially in Santa Monica and the Hollywood Hills. The practice is run by Principal C.J. Bonura, a licensed architect with extensive contractor experience. He is known for being straightforward and trustworthy, helping his clients have the smoothest and most pleasurable custom home building experience possible. His obsession with detail shines through in all of his projects, from the incorporation of the smallest design detail to the implementation of his technical knowledge in the actual construction of each home. Bonura Building's homes have garnered attention by leaders within in industry, such as being published in Dwell Magazine.
Bonura has assembled a team of architecture-oriented superintendents and a framing/finish carpentry crew that help him execute his sophisticated homes. Together, the designers and builders work together, cross-pollinating knowledge and troubleshooting problems together. As a collaborative team, they help clients create homes within any budget, realizing their dreams with the highest quality custom design and craftsmanship. In addition to ground-up custom homes, which account for about 30% of the firm's work, the practice is experienced at residential remodels, which make up the remainder of their projects. Their new custom homes are particularly geared towards contemporary and mid-century modern architecture.
---
3) J. Stuart Hilliard Inc.
7136 Haskell Ave # 109, Van Nuys, CA 91406
Where they work: Mainly the Los Angeles area (with select projects in other states or abroad)
Stuart Hilliard founded his namesake Los Angeles area design/build firm in 1953. The elite practice is run today by Bob Glaus, who began freelancing for Hilliard at the age of 20, eventually working his way up to partner. Over the decades, the company has been designing and building high-end homes for clients in Bel-Air, Beverly Hills, Cheviot Hills, Malibu, Pacific Palisades, and Santa Monica. Their excellent customer service and persistent dedication in translating a client's vision into a cohesive design has led to countless repeat clients, including many who have come back five or six times. J. Stuart Hilliard Inc. (JSH) is lauded for working on a direct and personal level with clients and celebrated for assembling a team where their construction supervisors have architectural backgrounds. Among the design/build firm's prestigious client list are many celebrities who employ the practice to create everything from multi-million dollar classic beachfront estates to ultra-contemporary homes in the most exclusive LA neighborhoods.
"Like Star Wars fans lining up in front of a theater on opening night, homeowners and architects are willing to queue up for J.S. Hilliard's Bob Glaus. Clients have almost a mystical respect for Glaus's "total honesty" and "creative ideas" that keeps them coming back to this master of the Force." – The Franklin Report
In addition to their custom homes and restoration projects (including on the famous 1893 sandstone Waterman Mansion), JSH is known for their commitment to past clients. This means taking care of everything from routine maintenance on previous projects to conducting large new projects for their loyal clients everywhere from New York to France.
---
2) Stonehurst Construction + Design
11271 Ventura Blvd #107, Studio City, CA 91604
Where they work: Southern California
President and Chief Executive Officer Justin Krzyston founded Stonehurst Construction + Design in 2005 after being frustrated with the lack of emphasis his previous contractor employer had towards the client relationship side of each job. The result? The company has earned a reputation for building excellent client relationships and for making homeowners feel comfortable throughout the process of design and building. He sets realistic expectations and keeps clients informed through every step of creating their custom homes. Krzyston's small in-house team are known for being true professionals who are highly organized and competent in their respective fields of work. Taken together with the firm's excellent design and construction skills, this makes for beautiful, well-built homes and many thrilled, loyal customers.
"Known to his fans as the "anti-contractor contractor," Justin Krzyston combines the project management skills of a first-rate builder with the people-friendly approach of an interior designer. From the initial meeting to late-night cell phone conversations about the project, sources say that Krzyston listens extremely well and will take the client's interest to heart." – The Franklin Report
Krzyston himself is intimately involved in all projects that his firm takes, ensuring his vision and hands make a mark on each and every one. He has built a reputation for excellence across a range of projects — from restoration work on 1920s Spanish style homes and mid-century modern remodels to creating new custom homes on unique sites demanding innovative designs and construction solutions. His work is a popular feature in top design publications such as Architectural Digest, Elle Décor, Dwell, CA Home and Design, and Remodeling Magazine, and been featured on HGTV and the DIY Network. His excellent work has garnered high-profile clients such as Natalie Portman, Adam Lambert, and David Hasselhoff.
---
1) Marmol Radziner
(San Francisco) | 12210 Nebraska Avenue, Los Angeles, CA 90025 // 612 York Street, San Francisco, CA 94110
Where they work: Throughout California, select projects in other states, and some internationally (including The Netherlands & New Zealand)
Marmol Radziner is one of California's most respected and awarded design/build practices, with offices in Los Angeles and San Francisco. Founded in 1989, the renowned practice is led by Principals Leo Marmol and Ron Radziner — both of whom have been elevated to the AIA College of Fellows and admitted to the Interior Design Hall of Fame. Not surprisingly, their practice is a regular in Architectural Digest's prestigious AD100 list and was named by Build Direct as one of the 15 Best Architects In Los Angeles. Their work has attracted A-list clientele, including Tom Ford, Ashton Kutcher and Demi Moore, Steven Meisel, and Ellen DeGeneres. Their projects have been featured in the pages of Architectural Digest, The New York Times, Luxe, Elle Decor UK, Interiors, The Wall Street Journal, Modern Luxury Interiors, Belle, California Homes, The LA Times, and more.
Marmol and Radziner began their respective careers as architects. They turned to the design/build model due to the frustration they felt losing control over their projects after turning it over to a contractor. Their approach — with architects, general contractors, cabinet-makers, metal fabricators, and site supervisors (many of whom are also architects), all working together on one team — gives them complete control over their premium designs. In addition to their luxury custom residential work, they have designed and built multi-family residential, retail, hospitality, and office spaces throughout California and conducted prolific restoration work.
A signature of Marmol Radziner's work is their innovative approach to design and the intimate way they make interior and exterior spaces interact. They are known for seamlessly integrating sustainable design into their custom homes. Seeking to provide clients with a comprehensive and cohesively designed custom home, the company offers high-end interior design and landscaping services in addition to residential design and construction.
---
How can I find a home builder near me?
Read our latest articles on the best custom home builders across California. If you don't see your city below, just let us know – we are happy to create a tailored recommendation list just for you.
Custom home builders in Sacramento
Custom home builders in San Diego
Custom home builders in San Jose
Custom home builders in Los Angeles
Custom home builders in Oakland
---
About Our Rankings
This list takes a range of ranking criteria into consideration, including but not limited to: work history, customer satisfaction, awards and recognition, geographic area of work, cost, building permits, and clientele. We spent over 40 hours researching local contractors before calculating the final ranking for this post. If there is additional information about your business that could affect these rankings, please fill out this form and we will take it into consideration
---
Get Bids For Your Build
If you are thinking about building a custom home, we recommend checking each builder's license with the local licensing board, speaking to past clients, and using our bidding system to get competitive quotes from at least 3 contractors. Getting multiple bids is the best way to ensure you get a fair price and that bids include the complete scope of work.
---